Technology
Introducing TradeNav. Santova's in-house app designed to simplify international trade for businesses of all sizes.
TradeNav enables users to manage their supply chain, track shipments, monitor compliance, and access critical data and analytics. The TradeNav app uses advanced technology to streamline the entire trading process, reducing the risks associated with international trade and enhancing efficiency. The user-friendly interface and intuitive design make it easy for users to navigate and access the information they need to make informed decisions.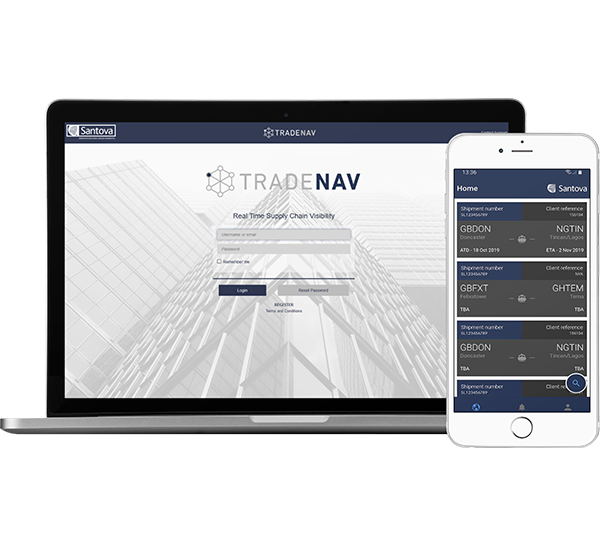 Client-Centric Service
Providing a tailored service to each of our customers
We offer our customers a dedicated supply chain account manager for quick turn around times and proactive monitoring of shipments from origin to final destination. Our team of professionals have years of experience and are perfectly positioned to assist clients in streamlining their supply chain processes.
Our cost effective service and flexible payment terms ensure that your profit margins are prioritized and your end-to-end supply chain needs taken care of, ensuring complete peace of mind.